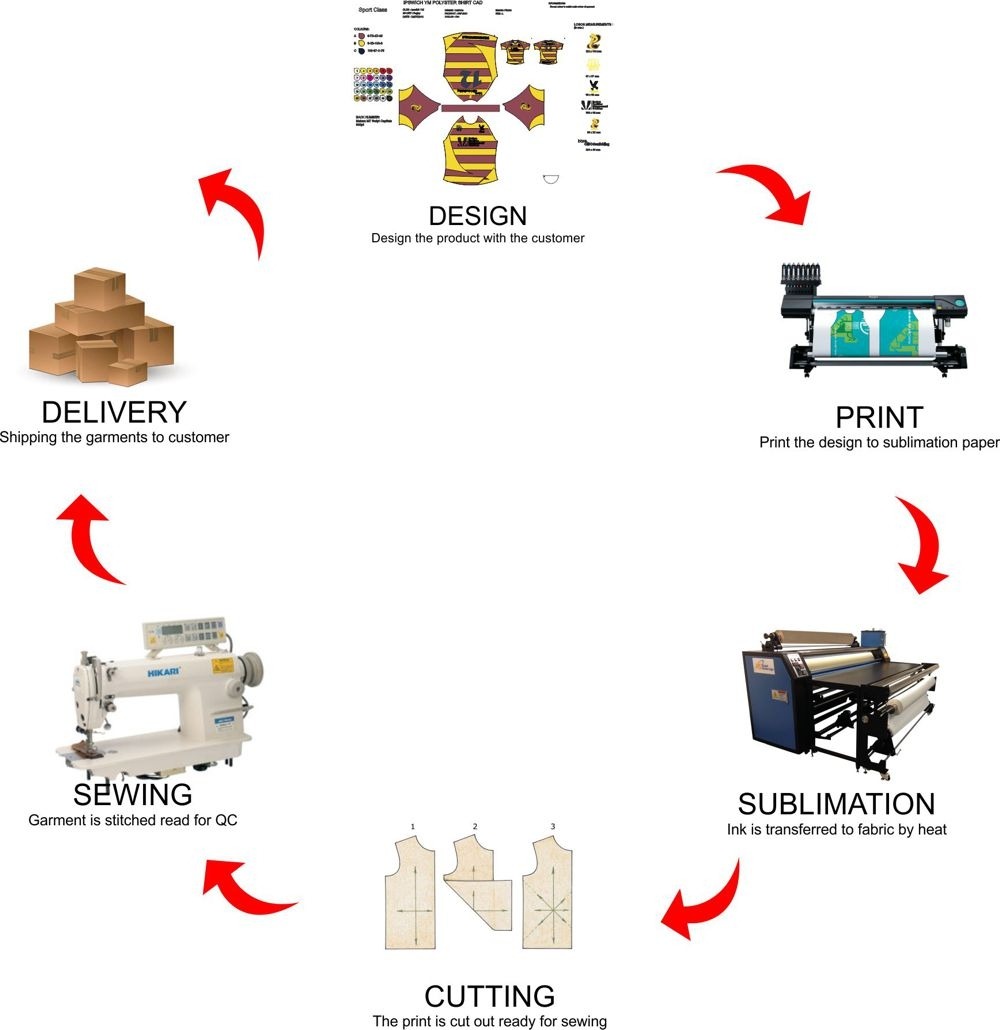 Sublimation production operation
We have 6 highly trained sports and leisure wear clothing designers and an ex-professional cyclist designing our new cycle wear ranges.
Our design format is very simple. We discuss your requirements, what the garment is for, what level of performance is required, and then the design and colours you want. Our designers then produce the initial design which can then be discussed and changed untill it suits you.
This is an example of a first design cad
Once approved the design cad transposed to a production cad. The production cad is the exact design, colours, fabric and style that has been requested, and is sent to the client for final approval.
Once approved by the client , the cad is sent forward to the factory for production
Dependant upon the factory schedules you will receive the finished product with 4 weeks .
---
This is the rugby shirt as produced from the designs above.