SKI HOODIES AND SWEATS 
are still one of the most popular items of clothing available for school trips.
They are the goto garment for SKI TRIPS!
.Not only are they a practical garment to keep warm i but it's also an integral part of both the sports/ exercise scene and as a fashion accessory.
There are numerous styles of hoody available, ranging from the standard single coloured pull-over hoody with kangaroo pocket on the front, to more elaborate 2-tone styles using multiple colours, Zipped Hoodies as well as Kids' and Ladies versions.
We have a choice of 15 standard designs to which you can add your own script, or we can create a design
exclusively for you.
HOW TO FIND OUT MORE.
If you are interested in finding out more about our Ski Clothing please contact us to arrange as visit. when we will bring sample hoodies/sweats and be able to talk to you about the designs.
Once we have that information we will be able to give you a price and delivery schedule, for you to consider.
No minimum quantity
No artwork charges
No delivery charges
Have you thought of taking the stress out of organising the ski trip hoodies?
It's a simple thing to do and it takes all the
stress out of organising them. A link can
be added to your School website, making it
easy for people to purchase or order
from your exclusive standalone shop.
(There is no charge for this.)
The shop allows you to offer a greater
selection of clothing.
It also removes the stress of getting the
individual orders, and then collating them.
The garments can be ordered and either paid
for on line, or we can invoice you direct,
once all the orders are delivered.
Delivery can be made to the school or individually
posted to the purchaser.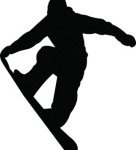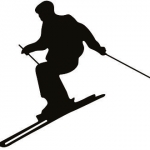 Your Content Goes Here
Your Content Goes Here
Your Content Goes Here
Your Content Goes Here